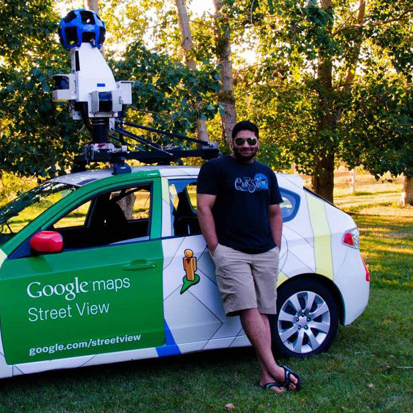 Manu Singh
Photographer
Business Graduate U of A
Google Street View Driver
In today's fast paced world, most potential home buyers begin their search by browsing listings. A picture speaks a thousand words. Do you really want your cellphone photos doing the talking? A picture is our first judgement of the property. Is the home inviting and does it have a warm feeling? A photo can help the buyer make first contact and set up a relationship for a home search. A photo is a investment in a potential business relationship and yourself. So why not have the best equipment available on the market do the talking and you do what you do best, closing the sale. Time is money, don't wait till clients have scrolled past your listings due to lacklustre images. Contact me today.
Hello, my name is Manu and you are probably wondering who I am or why you should hire me for your real estate marketing needs. Well in a short sentence it comes down to experience. I have worked on many different projects some of which you may be using right now. I hold a Bachelor's of Science degree in Biological sciences with a minor in business from the University of Alberta. I spent a summer working for Google on google streetview using novel 3d technology for mapping. That experience has come in handy with 3d virtual tours. I am a transport Canada private pilot which has helped me immensely in navigating our complex drone regulations here in Canada (also a certified drone pilot). I have another small business working in commercial development. Although real estate/architectural photography has always interested it not my only passion. On days when I am not taking photos you can find me flying planes, skiing, hiking, camping or volunteering. I love to travel, road trip and spending time with my family.
Experience
I have shot countless charity events' including the MLS charity car wash in Red Deer. Over the years I have raised several thousand dollars for charity through photography. I have even worked as a photographer documenting a world record attempt at the University of Alberta on behalf of Guinness world records. Currently I sell stock images to companies for commercial use. In my spare time I can be found in the outdoors from camping to skiing. Recently I have become a volunteer Air Search and Rescue member with CASARA. So in a brief paragraph that's who I am. So if you have any questions about anything you see on the site or me. Please don't hesitate to reach out via email or a phone call. Thank you for visiting my site.
Pricing
Includes interior and Exterior
High quality and quick turnaround time

Includes interior and Exterior
High quality and quick turnaround time

RECA RMS Standard Dimensions
Attached and detached properties
Errors/Omissions Insured
IGUIDE 3D Virtual Tour (2000sq.ft)

Agent Copy Available If Requested
Floor Plan Included
3D Virtual tour
(Branded and Unbranded for MLS)
Gallery Integration

High quality edited photos
Quick turn around time
Transport Canada Certified Drone Pilot
Contact for Video Quote
Custom Work
I understand everyone has varying needs and requirements so if you have any questions please don't hesitate to contact me using the form below.
Aerial Farm / Acreage
Photo Printing
Seasonal Photos
Video Services
Photo Editing